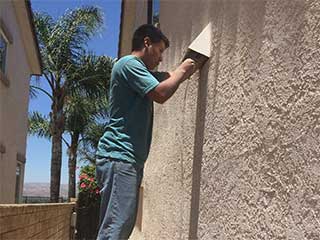 Assuming you have a clothes dryer in your home like most people, chances are it's connected to a vent that leads outside. Since these machines rely on producing hot air, funneling it around the wet clothes in order to dry them and then clearing that humid, hot air outside, they need to have a way to do so. That way is the vent –a vent that leads outside and enables the hot, used air to escape. However, like anything else in modern life it has to be cleaned from time to time.
Why Do Dryer Vents Need Cleaning?
We've already discussed the hot air escaping outside through the vent. Now, bear in mind that the same air carries lint with it, which sometimes sticks to the duct's sides. This buildup of lint joins dust and other debris in causing the duct to become blocked, either partially or completely.
When that happens, the hot, humid air can't get out – it stays in the dryer, prevents the clothes from properly drying and puts the dryer in risk of overheating, which is one of the leading causes for home fires in America.
Calling in the Pros
First and foremost, we recommend adhering to an annual cleaning routine in order to prevent problems. But if you suspect your dryer vent needs cleaning, don't hesitate – contact Air Duct Cleaning San Diego right now. One of our trained teams will arrive at your home and put their top-notch equipment to good use.
First off, they'll locate the vent's exterior opening and uncover it. Then, they'll use a special lint brush that can be extended in order to reach the farthest reaches of the duct. If necessary, they'll use other techniques and designated equipment to properly complete the task. Once that's done, they'll put everything back in its place and make sure you're 100% satisfied.
So there's really no need to wait – let us help you save time and money and make your home a safer place!
Looking for more? We also offer: