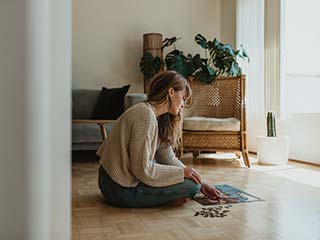 Meet Air Duct Cleaning San Diego – town's most professional duct related service provider. Being locally owned and managed, it is of the utmost importance to us to be there for our local community. What makes us first choice for so many of our local neighbors and friends, you ask?
Professionalism that Knows No Boundaries
We wouldn't exaggerate and say we're the best team in the Western Hemisphere, but we sure are the best team in town! We hire nothing but trained professionals who have practically seen it all and solved any problem you can think of. Dirty vents? No brainer. Broken ducts? Easy as pie.
Trustworthiness & Fast and Reliable Service
We appreciate your business, and we appreciate the trust you put in us when you let us into your home. That's why it's important to us to let you know each and every one of our technicians is trustworthy. They will do nothing but the job they were hired to do and will let you feel absolutely at ease.
We know that when you call us it's probably because you're facing an urgent problem. That's why we commit to being highly available and to providing services and solutions as soon as possible. Having several teams deployed throughout San Diego means we can reach you anywhere in town. Schedule an appointment and you'll see we're as punctual as a star.
A Variety of Services and Solutions
The ductwork is sensitive infrastructure. It sustains damage from the weather, from dust and debris and from rodents who travel through it, make it their home or decide to make it their lunch and rigorously chew on it. For any such case we have an expert solution ready at hand. Whether you need to have an entire duct repaired or replaced, we've got you covered. Sometimes, a simple cleaning is all that you'll need, and our fully equipped technicians can certainly handle that.
In short – give us a call, tell us what the problem is or what you need and leave the rest to us.
Call us Today
If you find yourself in need of any of our services just give us a call and enjoy.